Ah! The smell of a new sketchbook…I know it's been ages! Yes! I think I say that each time I post here…
Well, at least I am doodling again. Art journaling has been on my mind for a while now, and after spending hours relishing all the beautiful strokes of geniuses on the world wide web, I started to ponder. I can do it too, and why not! So here's something fresh from my Art Journal. I like to call it an Art Journal, because it is more of a notebook for me rather than a sketchbook. I jot down my thoughts and ideas in it and like to call it that…More so, as it is a gist of stuff that I like to absorb from great authors and gurus about life and living!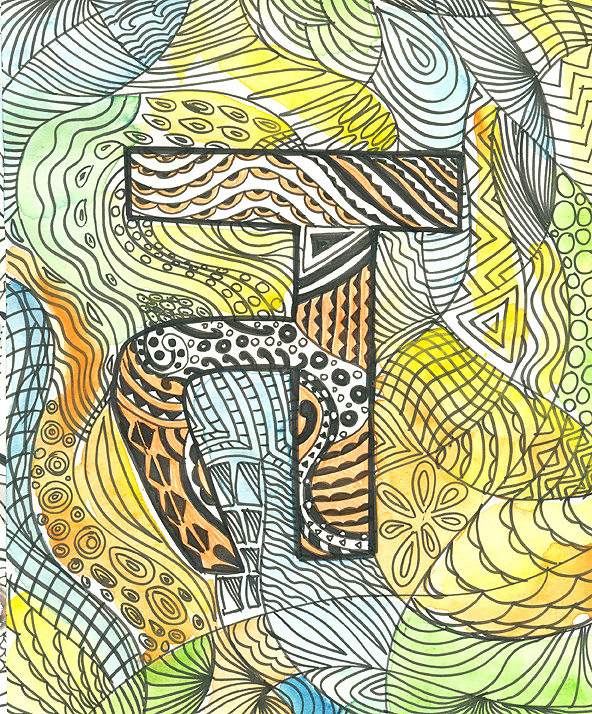 This is the initial of my son's name in Hindi. I find alphabet art very fascinating…and in fact this happens to be my favorite pass time too, for some products created out of this particular art form, do visit my shop on littlesketchers.com
So, a few days back, after a lazy day, I sat down to sketch or rather doodle. Enjoyed it too the hilt, I must say, wondered a while if I should color it up or not. But then, I had just bought myself this very new box of watercolors. So resisting it was almost impossible.
November 1, 2012
Tangles – Alphabet Art