Pure pigment, pure bliss…Pastels are simply irresistible! So finally after almost a zillion days I am back at my easel, pastelling! It is therapeutic, I must say.
Clicked a picture of these in a garden, don't know what these are called. Let me know if someone figures it out!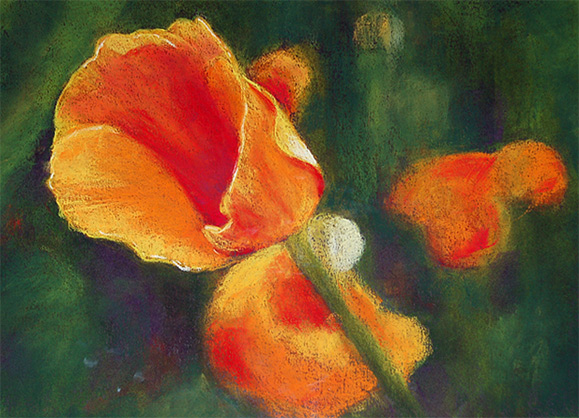 My son is now 2 years and 2 months old, and well, here is something from him as well. He is doing quite a bit of doodling now. Look at the neat and crisp scribbles…looks like he has a fascination for fruits n veggies. Though he likes to draw planes and birdies too. Infact, one day he surprised me by drawing "me" 🙂 That was kind of cute though. Complete with my shoes…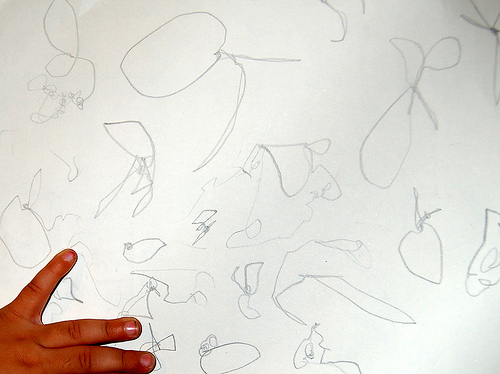 June 23, 2008
Orange!