What a beautiful thought! I am that I am…they say thoughts become things, we manifest as we think…the universe listens to our 'commands'!
It is as if we are writing our own stories, painting them with the colors and patterns of our choice and fancies. Isn't that an amazing realization?
This page from my journal is a message to myself. A reminder. A knowing.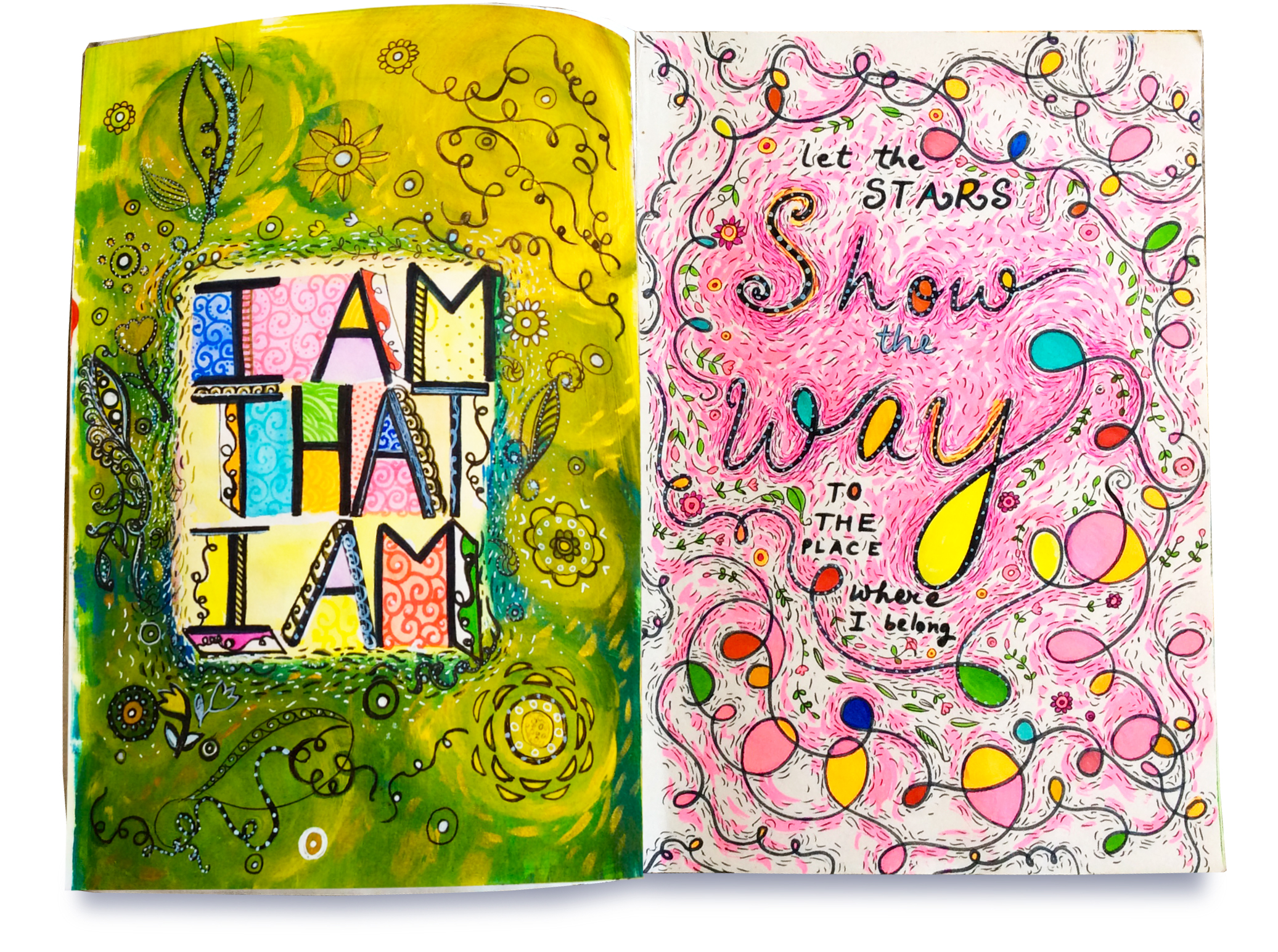 January 9, 2015
I AM THAT I AM